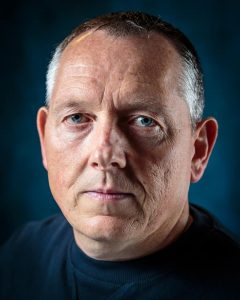 Name:
Des Glynn
Distinction's / Qualifications (if Any)
In May 2015 I was awarded the Licentiateship of the Irish Photographic Federation (L.I.P.F.), I also hold a Advanced Diploma in Photography
Tell us a little about yourself:
I live in Claregalway, Co. Galway. My passion is Wildlife, Nature and landscape Photography but I do enjoy trying all types of photography .
What was your First Camera:
Kodak, I Think?
How long have you been interested in Photography:
I always had interest in photography but it was not until about 2007 when i bought my first DSLR that my real passion for photography began
What does Photography mean to you:
For me Photography is a way of thinking, allows me to show people the world through my eyes, capturing moments of time can evoke and convey so many emotions, feelings, memories.
What Camera Gear do you use (Camera's,Lenses,Tripods,Filters,…Etc):
I use the Canon 6D, canon7D, canon L series lenses, sigma art lenses, Lee & NISI fiters and a Giottio's and Indro carbon fibre tripod's
Whats your favorite peice of camera gear and why?:
I would say my Tripod, it always with me
Among the Gadgets and Lenses that you own, is there anything that you wish you had not bought and why:
HI-Ti Sub Dye Photo Printer, Great prints but trying to keep dust from getting the prints was a nightmare
What tool's do you use for Post Processing:
I use Adobe Lightroom, Photoshop and NIK software
Whats your Favourite Image and why:
Difficult question to answer, I think the next image i like will become my favorite image
Who's work has influenced you the most:
Difficult question to answer, there are many amazing photographers around the world and in Ireland whose work is very influencing. I admire the work of alot of fantastic photographers who dedicate their photography to help change and improve our world that we live in.
Do you have a social media presence (Flickr,500px,Facrbook…etc):
https://www.facebook.com/desglynnphotography/
Copyright information
The copyright of all photographs within this gallery are owned exclusively by the photographer. No copying or distributing of any kind without the written consent of the copyright owner is allowed.