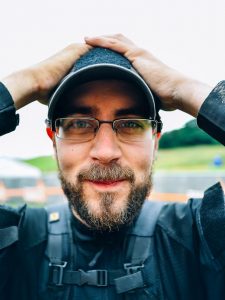 Name: 
Martin Kalvaster
Tell us a little about yourself: 
I 'm  I.T. guy from Slovakia with art background. Interested in sports and good laugh with friends.
Distinction's / Qualifications (if Any):
Art school focused on interior design, architecture and photography.
What was your First Camera:
Panasonic Lumix
How long have you been interested in Photography:
Since I can remember. Started back when I was child looking at my first National Geographic magazine.
What does Photography mean to you:
I've always thought photography is not so much of an art form but a way of communicating and passing on information truthfully.
What Camera Gear do you use (Camera's,Lenses,Tripods,Filters,…Etc):
I have more of a relationship with the subject than I do with my camera equipment. To me, camera equipment is like a tin of shoe polish and a brush. I use that as a tool, but my basic camera is my emotion and my eyes. It's not anything to do with the wonderful cameras I use. But yes, I'm using Nikon.
Whats your favorite peice of camera gear and why?:
Wide angle lens, I can get close and personal. This lens helps me to gain relation with my subject.
Among the Gadgets and Lenses that you own, is there anything that you wish you had not bought and why:
My first cheap tripod. Couldn't get it why my photos were not sharp.
What tool's do you use for Post Processing:
Light-room and occasionally Photoshop.
Whats your Favourite Image and why:
Every new image where I improve.
Who's work has influenced you the most:
Don McCullin
Robert Capa
Do you have a social media presence (Flickr,500px,Facrbook…etc):
https://www.facebook.com/MartinKalvasterPhotography/ https://www.flickr.com/photos/126267690@N06/
Do you have a website:
https://www.fotobymartin.com/
Email: 
mkalvaster@gmail.com
Copyright information
The copyright of all photographs within this gallery are owned exclusively by the photographer. No copying or distributing of any kind without the written consent of the copyright owner is allowed.