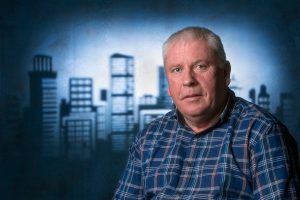 Name: 
Mick Bourke
Distinction's / Qualifications (if Any)
Photography certificate from Galway Business School.
Tell us a little about yourself: 
I have been taking photographs for over thirty years now and started with a 35mm film camera (which I still use) but nowadays I mostly use digital. I do not confine myself to any one genre of photography and love experimenting and trying new things all the time.
I served 28 years in the Irish Army and it wasn't until around the year 2004 that I officially studied Photography at the (Galway Business School ) through an Irish Army funded course to become one of their official Photographers. After retiring from the Army in October 2008 I joined the Galway Camera Club and served as Club Chairman 2011/2012. During the years I have won both local and national competitions. Just to mention one or two (1) Winning team captain of the Irish Photographers Federation National Audio Visual Competition 2011. (2) Photographer of the year at Galway Camera Club 2012/2013.
I regularly run Photo walks and workshops on photography, carried out in a friendly & relaxed manner and I have also give talks to various clubs etc.
What was your First Camera:
Yachica MG 1 range finder 35 mm film camera
How long have you been interested in Photography:
34 years.
What does Photography mean to you:
I am a great lover of the big outdoors and i bring my gear most places , it's always nice to arrive back home knowing you have got an image you like.
What Camera Gear do you use (Camera's,Lenses,Tripods,Filters,…Etc):
I am a Canon user, Canon 6D, 5 D ii and 60 D DLSR bodies. Canon L lens… 70-200 2,8 is, 24-105 F 4, 17-40 F4 , Sigma 150-600 C, Sigma 180 macro. Samyang 14mm 2,8, 85mm 1.8 , Canon 50 mm 1.8 . Manfrotto carbon fibre tripod.
Whats your favorite peice of camera gear and why?:
Its actually an iphone app, TPE …. The Photographer's Ephemeris.
Among the Gadgets and Lenses that you own, is there anything that you wish you had not bought and why:
I have a DJI phantom drone, and i wish i hadn't bought it because when i update the drone's firmware and if does not work out then you cant roll the update back.
What tool's do you use for Post Processing:
I mainly use Macphun's tonality and intensify.
Whats your Favourite Image and why:
The 120 sec exposure of Blackrock Salthill. It was my first time using a 10 stop filter and i was amazed at the result.
Who's work has influenced you the most:
Too numerous to mention
Do you have a social media presence (Flickr,500px,Facrbook…etc):
https://www.instagram.com/mickbourke/https://www.flickr.com/photos/mickbourke/https://www.facebook.com/MickBourkePhotography/https://500px.com/mickbourke
Do you have a website:
https://www.facebook.com/MickBourkePhotography/
Email: 
mickbourke17@gmail.com
Copyright information
The copyright of all photographs within this gallery are owned exclusively by the photographer. No copying or distributing of any kind without the written consent of the copyright owner is allowed.