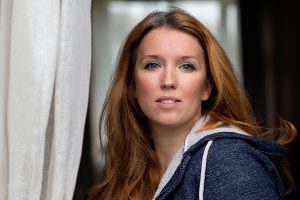 Name: 
Sigita Playdon
Distinction's / Qualifications (if Any)
Yes, I'm a proud holder of LIPF and AFIAP distinctions.
Tell us a little about yourself: 
I'm originally from Vilnius, Lithuania but for the past 16 years I have been living in Ireland .
I would say I'm a lifestyle and natural light portrait photographer but I would try all types of photography. A lot of my work is focused on capturing my daughters day to day life (Angelika and Skarlett). I love portraits & people photography. When I have a free time, I enjoy shooting landscapes, seascapes, wildlife and macros.
What was your First Camera:
Canon 550N (film)
How long have you been interested in Photography:
My journey into photography started over 14 years ago when I bought my first film camera.
What does Photography mean to you:
Photography is my passion. I am always looking for a challenge with my photography and trying new techniques and styles provides me a way to express myself. In a way, gives me a sense of freedom.
What Camera Gear do you use (Camera's,Lenses,Tripods,Filters,…Etc):
I use Canon 6D and canon7D,
I use some canon L series lens, sigma art lens, Lee fiters and Manfrotto and Slik tripods
Whats your favorite peice of camera gear and why?:
My favourite lenses are sigma 35mm 1.4 and Canon 85mm 1.8.
Among the Gadgets and Lenses that you own, is there anything that you wish you had not bought and why:
Probably a cheap tripod, the tripod head broke on my first holiday and I nearly lost my camera in the sea.
What tool's do you use for Post Processing:
I use Adobe camera raw and Photoshop
Whats your Favourite Image and why:
I think I have too many favourite images but if I have to pick one it has to be my 2 little girls sitting on the door step waiting for the rain to stop, I call this shot "Sisterly love"
Who's work has influenced you the most:
Not an easy question as there are so many fantastic photographers whose work is just outstanding, You don't need to look too far as Ireland has amazing photographers whose work is very inspiring. I could list so many here that they won't fit on one page but here are a few that influence me: Annie Leibovitz, Art Wolfe, Steve McCurry
Do you have a social media presence (Flickr,500px,Facrbook…etc):
https://www.flickr.com/photos/sigita_playdon/
https://www.facebook.com/SigitaPlaydonPhotography/
Copyright information
The copyright of all photographs within this gallery are owned exclusively by the photographer. No copying or distributing of any kind without the written consent of the copyright owner is allowed.