Competitions
Club Competitions 2018 and Rules
Photographer of the Year (POTY)
This Year's P.O.T.Y . Competition will be over 3 themes
Enter a maximum of 3 Images per Theme as follow's
1 Colour Digital Image
1 mono Digital Image
1 Mounted Print (Colour or Mono)
Themes for this year's Photographer of the Year (POTY)
OPEN
NATURAL WORLD
"3"
The Wild Atlantic Way Competition
This will be Annual competition where members can submit 2 mounted Images only (Colour or Mono) from anywhere along the Wild Atlantic Way ( Map of the W.A.Y. for Reference)  with judging at the end of each year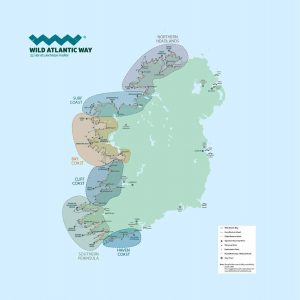 General Rules
The General Rules apply to all competitions. All competitions are open to all fully paid-up members of the Solas Photography Club. Competitions are Photographer of the Year (POTY) and The Wild Atlantic Way
All imagery MUST be the total and exclusive work of the submitting author not include any work  that was originated by or is the copyright of other photographers
An image may be used only once in any of these competitions
Images submitted for any competition must have been taken within the 12 months prior to the closing date of that competition.
Mounted Prints must be either window mounted or on a backing board measuring  maximum 16″x20″ (41cm x 51cm). The maximum image size  16″x12 and″ The minimum image size  8″x10″ .
The entrant is responsible for the collection of printed images from the competition secretary after Judging is Complete
Entries will be treated with care, but no liability is accepted for loss or damage.
Entries must have the Your Image title Colour or B&W _Your Membership Number written clearly on the rear of the mount. Membership numbers will be available (for fully paid up members)
There must be no identification, other than the membership number, of the photographer. This is to ensure impartiality
Digital  Image entries filename must be in the following form: 

Your Image title Colour or B&W _Your Membership Number

All digital entries entered in competitions should be submitted as JPEG files not exceeding 5MB.
Mounted Entries should be submitted at designated Club Meeting to the competition secretary
Digital entries should be submitted by the designated date to the email address solascompetitions@gmail.com Judging and results usually take place 2 weeks later
Images will be awarded scores as follows 

1 point  per Entry 1st – 10 pts 
2nd – 8 pts 
3rd – 6 pts 
Highly Commended (H.C.) – 4pts 
Honourable Mention (H.M.) – 2 pts

A copy of the rules will given to each judge
The judge's decision is final.